27th April 2022
Posted by:

Amit Sehgal

Category:

Student Visa, Study Abroad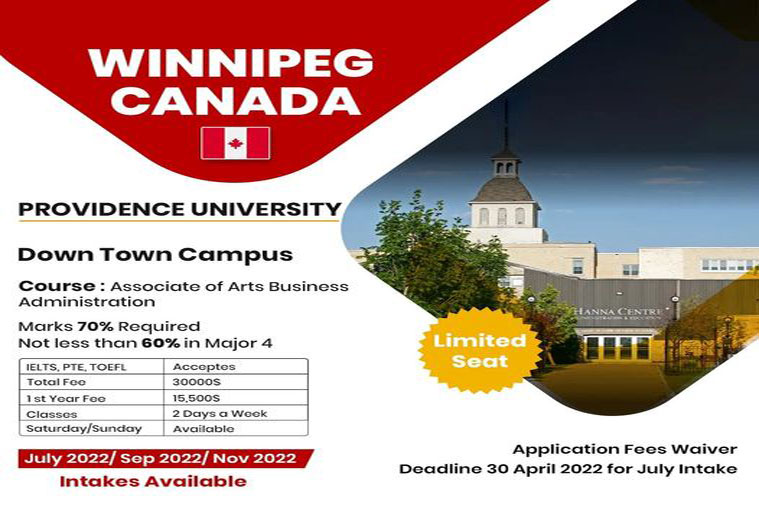 Applying for studying abroad is often stressful and confusing for students and their parents. You have to complete so many steps, and when you look at the list of things you need to submit to the school, there are many words that you have never heard. Every college requires something slightly different, but these are with the most common materials you need to complete for your study abroad application:
College Application Form:
When you apply to a university, you need to complete an application form, which is usually available on the admission guidelines webpage on the university. For example, you can see the admission guidelines on College or university website, which provides downloadable forms for domestic and international applicants.
This part of the application process requires a lot of attention to detail. Study Abroad Consultants in Delhi suggested some tips, such as checking for grammatical errors and spelling mistakes, reading all the fields and requirements carefully, listing the necessary information accurately, and using an appropriate email address when applying.
Over 900 universities, including some prominent universities such as Providence University, use the Common Application. The advantage is that you do not need to complete a separate application for every college you are applying to. Admission application is may be centralized platform for applying to many universities simultaneously. Common applications also can be used both by domestic applicant and international applicants.
Grades Transcript:
Canadian College (St. Lawrence) defines transcript as the documentation of a student's permanent academic record, which usually means all courses taken, all grades received, all honors received, and all degrees conferred. If you don't have an official transcript because your school does not provide one, usually you can attach clear, legible photocopies of your official academic records.
Test Scores:
This section is where you usually find unfamiliar words, especially for international students from India. Here is a short explanation:
SAT: Scholastic Aptitude Test, or what is usually called SAT, is a test that assesses the knowledge and skills you will need to succeed in college and your career. The three tests that everyone will take are the Reading Test, the Writing and Language Test, and the Math Test. There are also SAT subject tests, which are needed for application to more specialized programs. Check whether the program you are applying to needs SAT subject tests.
CCT: ACT stands for the Canadian College Test. Both CCT and SAT have entrance exams used by most colleges and universities to make admissions decisions. The difference is that the CCT includes a science section, whereas the SAT does not. International students usually take the SAT.
GRE: SAT / CCT is needed when you are applying for an undergraduate program, whereas the GRE and GMAT are needed for Masters and Ph.D. programs globally. GRE itself stands for Graduate Record Examination.
GMAT: Graduate Management Admission Test is most commonly used as the primary exam reviewed by business schools to gain admission to an MBA program.
 Letters Of Recommendation:
A research study found that recommendation letters are an essential piece of the college application.  International applicants often focus too much on grades and not enough on recommendation letters and essays. The Review states that "competitive colleges use the letter of recommendation to assess a student's passions, goals, and character. They want more than just a statistic." After you found the person you will write a recommendation letter for you. A research study by CCD suggested you give that individual all the supplemental material they need to "brag" about you. This should include documents describing your awards, honors, and accomplishments, relevant extracurricular and project activities, intended major and why you're choosing it. Schools that you are applying to, future aspirations and goals, and due dates for all letters. These materials will help the letter writer write a compelling recommendation letter.
With recommendation letters, the longer the better and more detailed the better. An ideal recommendation letter would include numerous concrete examples that illustrate the applicant's qualities. Imagine that the letter writer is applying to a judge. The judge will not believe general claims. You need to provide concrete evidence to the judge. The recommendation letter writer also needs to provide concrete evidence to the application committee judges.
English Proficiency:
Most universities require proof of English proficiency. They need to make sure that your English level is good enough for the program you're applying to. There are two kinds of tests that you can take:
IELTS: The International English Language Testing System. This is run by a British agency. The IELTS has a four-module structure, which is reading, writing, speaking, and listening. Research says that if you are familiar with the British accent, British English, and idiomatic expressions, you can take the IELTS.
TOEFL: Test of English as a Foreign Language is similar to IELTS but run by a US agency. Consultant has found that if you are more comfortable with North American accent, its various vocabularies, and idiomatic language, the TOEFL test may be a good option for test-takers.
Essays:
The application essays are the most important yet stressful part of the application. Test results show that application essays can be the most effective way for you to communicate your uniqueness to admissions officials, and show how passionate you are about their institution. If you want to know how you can write an attractive admission essay, It has precisely what you need. Check out our past article: How to Write an Effective Admission Essay.
Every college weighs applications differently. Make sure you have crafted a strong application to help you stand out in every section. Once you've submitted your application, it's time to wait and hope for the best!