Study in France Consultants in Delhi | Overseas Education Consultants for France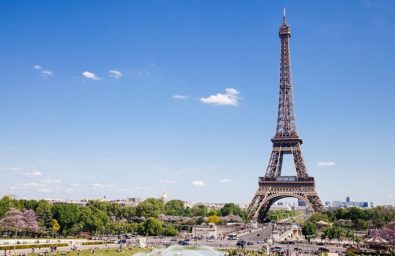 France is divided into 18 regions with a population of 18 million. France is 8th largest economy.
Study in France the part of European Union. France is famous for its Wine and cuisines. Tourist come from around the world to see the beautiful city Paris, France. International Student can enjoy mild temperature all the year. International Students can work while studying in France. Hospitality sector are highly in Demand. Cost of education in France is economic. Some of Universities and colleges accept students whose level of English is low. They also provide waivers. Student can also study master level courses in 5.5 Band as well. Cost of Living expenditure is also low.
Mild Temperature throughout the year
World Eighth Largest Economy
Part time work allowed
IELTS Waiver possible
European Union Visa
Low Transportation Expenditure
Good Job Opportunity
Bachelor Degree cost around 5000 Euro to 10000 Euro Per year and Master Degree around 8000 Euro to 15000 Euro per year
During Study Students can work 20 hours per Week
2 year post study work visa for Master and 1 year post study work visa after Bachelor
Documents Required for Admission
Education Certificates ( 10th, 12th, Graduation)
Passport Copy
IELTS or PTE Score Card
Experience Certificate ( if Gap)
SOP
2 LOR
Resume
Skype ID
Documents Required for Student Visa
Complete visa application form.
Complete visa application form.
Two color photographs (35-45 mm) of the applicant with white background .
The student needs to submit academic documents along with the visa application.
Offer letter of the Institution duly signed and stamped by an authorized person of the Institution.
Prearranged accommodation proof.
Airplane ticket booking.
Travel Medical Insurance.
Police clearance certificate to be Apostle by Ministry of External Affairs.
Documents indicating that the student possesses sufficient means of subsistence both for the duration of the intended stay and for the return to your country of origin or residence.
Income tax return acknowledgment or in case of student his/ her sponsor's for the last twoassessment years.
Universities & Colleges in France
NSEEC Business School(Chambery)
ISEP Paris
ESIGELEC Graduate School of Engineering
ISC Paris
NEOMA Business School
EM Normandie Business School
Telecom Ecolede Management
IPAG Business School
ESCE International Business School
ECE Paris Graduate School of Engineering
European Business School
Skema Business School
ESC Dijon/Burgundy School of Business
ESC Pau Business School
Catholic University of West
French International Graduate School
LeCordon Bleu
EM Strasbourg Business School
Grenoble Ecolede Management
Novancia Business School
Schiller International University