Australia education consultants in Delhi | Australia Study Visa Consultants
There is Nothing Like Australia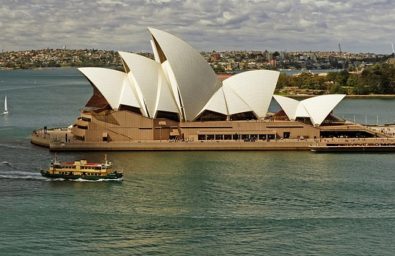 Study in Australia under SVF. Students want to take admissions in Australian universities and colleges. Australia provides post study work visa for their bachelors and master degree holders. Australia have top ranking universities in Melbourne. Most of student wants to study is Australian top colleges and universities currently Australia is the 3rd most popular place to study for international students after USA and UK, but on comparing, Living expenses and tuition costs are considerably lower.
Safe learning environment.
Multicultural society.
Relatively warm climate
Standard of living & cost is viable
Part time job opportunities are available
IELTS and PTE scores are acceptable
World class qualification
Are you thinking why your friends contact the Australia education consultants in Delhi while relocating to Australia? Prior to knowing the reasons, let us know who education consultant is. They are expertly trained person who offers consultants to students who wants to study abroad. Movement to any foreign country isn't as simple as it looks. The overwhelming application process, abrupt changes in visa and migration rules and different other related difficulties frequently make things look confusing for the aspiring students. Therefore, they seek professional advice of education consultants to make their work easy.
The hopeful applicants who face those difficulties can in any case search for solutions. Australian education consultants in Delhi are the best individuals you can approach. The best thing why students should approach for such specialist is that to keep the confusion under control. They will find out the necessities of the students and afterward offer solutions as needs be. At the point when you don't have any idea regarding the course, you might remain confused. The consultant would educate them regarding the courses and vocation prospects related and tell them about the colleges which offer the courses of your choice.
What Specific Things Can Australian Education Consultants in Delhi Do For International Students?
The training consultants has a critical job in particular things, for example, they are the link between aspiring students and their academic goals. When students talk about studying abroad, an assortment of things ring a bell, for example, how to go through the visa application process, college to choose, fees details, course details, openings for work, and so on. Yet, the students can get guaranteed of every one of these things when they consult from a good education consultant.
Plus, they additionally manage the students and get them ready for relocation. Among numerous difficulties, adjusting into different climate is perhaps a big challenge. The students from all over the world may experience social difference every now and again, and that would most likely influence their studies. But worry not Australia has many foreign students especially from India already studying there. While studying abroad, one needs to take up specific pathways. Furthermore, those can be effectively made simple and disclosed to the hopeful students who want to go abroad.
Even during the crises, for example, when students fall sick, Overseas Education Consultant for Australia in Delhi can be the good source of contact for them. They also can keep guardians of the global students assured of their wellbeing. The applicants who wants to move to Australia yet at the same time know nothing how and where to start, they can approach the best consultancy in Delhi for Australia. When one gets to known about all the significant things required for immigration, at that point the individual can be rationally prepared for it.
In spite of the fact that, it is difficult to migrate to Australia for higher education, for that, an individual must sit for PTE test which is a type of test to discover proficiency level of English. The score of this Pearson Test of English (PTE) is a factor for your qualification to take admission courses. More or less, the prerequisite of PTE score shifts from courses to courses and one university to another. It is also one of the significant things with regards to getting study visa confirmed. Indeed, it is critical for other visa applications, for example, work visa, and so on.
You can contact StampVisa for more information on Australia Education Consultants in Delhi.
Diploma/Advance Dip cost arround 6000 AUD to 12000 AUD Per year, Bacherlor Degree arround 15000 AUD to 35000 AUD Per year and Master Degree arround 20000 AUD to 35000 AUD per year
During Study Students can work 40 hours per fortnight when the course is in session and 40 hrs/week during scheduled course breaks. Chances of getting Permanent Residence
Post Study Work Visa of 2 years for the students who complete at least Masters or Bachelors degree in Australia.
This allowed the workers to be involved in the job instead of feeling like they had been made redundant by technology.
Documents Required for Student Visa
Education Certificates ( 10th, 12th, Graduation)
Passport Copy
IELTS or PTE Score Card
Experience Certificate ( if Gap)
SOP
Resume
Bank Balance 3 month old
Parents 3 year ITR
Sponsor documents
Universities & Colleges in Australia
Australian Catholic University [ACU]
Australian National University [ANU]
Bond University [Bond]
Central Queensland University [CQU]
Charles Darwin University [CDU]
Charles Sturt University [CSU]
Curtin University [CURTIN]
Deakin University [Deakin]
Edith Cowan University [ECU]
Federation University [FEDUNI]
Flinders University [FLINDERS]
Griffith University [GRIFFITH]
James Cook University [JCU]
La Trobe University [LATROBE]
University of Queensland [UQ]
University of South Australia [UniSA]
University of Southern Queensland [USQ]
University of Sydney [SYDNEY]
University of Tasmania [UTAS]
University of Technology Sydney [UTS]
University of the Sunshine Coast [USC]
Murdoch University [MURDOCH]
Queensland University of Technology [QUT]
RMIT University [RMIT]
Southern Cross University [SCU]
Swinburne University of Technology [SWINBURNE]
Torrens University [TORRENS]
University of Adelaide [ADELAIDE]
University of Canberra [CANBERRA]
University of Melbourne [MELBOURNE]
University of New England [UNE]
University of New South Wales [UNSW]
University of Newcastle [NEWCASTLE]
University of Notre Dame [UNDA]
Monash University [MONASH]
University of Western Australia [UWA]
University of Wollongong [UOW]
Victoria University [VU]
Western Sydney University [UWS]
Australian Technical and Management College