18th April 2021
Posted by:

Amit Sehgal

Category:

Study Abroad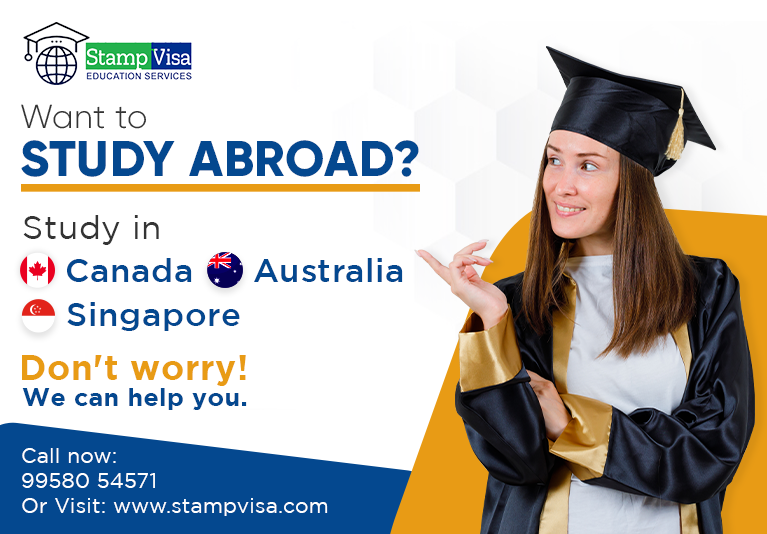 How much a degree matters? If it is just a degree then there is no need to rush after foreign universities. But if the degree shows skills, talent and confidence then students should think before joining a course and a university.
Indian students' growing addiction for foreign degrees is good for Indian economy as it gets talent but students should be beware from the universities or courses that have no market value. Just because it is a foreign university, it would be good is the common perception about foreign universities. Foreign universities have their websites to enroll students and also they have consultant in every country. But these agents don't provide real help that a Stamp Visa Educational Consultancy firm could provide.
What Is The Real Help We Are Talking About?
When you want to study abroad, you have a destination and a course in mind. You know your destination and career and you want to reach your destination ASAP but there are some formalities that you need completing before you could be enrolled in the course and university of your choice. Where an agent would show you daydreams, a consultant will show you real picture and tell how to get enrolled in the university you want to study in.
Admission Process:
Applications for admission to various courses are called from time to time. Also admissions are provided to the students that fulfill the educational requirement set for the courses. Stamp Visa Abroad Education Consultants in Delhi knows how to get admission in foreign universities. There are many universities in the world and only a small number of universities are able to set benchmarks in research and analysis. Until you understand admission process, your dream of studying abroad won't be materialized.
Selection of Course:
Do you think that it is easy for a student to choose a course? If you look into business courses, you will find that there are many branches of business course. Which course should a student enroll could be a matter of debate but a student could find a course only after getting comprehensive knowledge on the course he wants to study. Where should the student go for information?
Ask a Professional:
Instead of visiting websites and participating in forums, students should take advantage of Stamp Visa Abroad Study Consultantncy provided by leading education consultants. Advantage of consultant service is that it provides comprehensive service right from selection of course to enrollment in the course.
Who's a Reliable Professional?
There are little chances that a student who's just passed out from college would be able to differentiate between an education agent and a consultant. Dreaming of studying abroad, students believe on the false promises made by the agents. But a Stamp Visa consultant can easily be recognized from his knowledge and services.
If you go to an education consultant in Delhi, India, you will be offered real help. The Stamp Visa consultant won't force or pursue you to take admission in a specific university or course. On the contrary, he will help you find a course matching with your educational qualification and interest.