Study in USA Consultants in Delhi | US B1B2 Visa Agent in Delhi
World's Most Powerful Nation !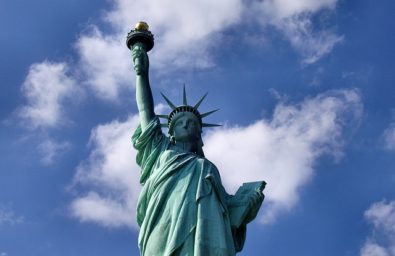 Study In USA is first preference of Indian students. Most of the USA Universities are ranked in Worlds top 50 universities. To get admission in USA top universities, students have to face huge competitions. Students have to clear GRE, SAT, GMAT, IELTS etc.
USA provides bachelor and master degree courses in the field of Medical, engineering, Arts, film, hospitality, business, Science, health and education etc.
Flexibility
Cutting Edge Technology
Research & Internships
Scholarships & Assistantships
Post study visa (OPT)
Bacherlor Degree cost around 10000 USD to 30000 USD Per Year and Master Degree cost is 25000 USD to 35000 USD per Year
Types of Employment available to F‐1 Students while studying or after studies.
1. On Campus Employment
2. Off Campus Employment through
a. Curricular Practical Training (CPT)
b. Optional Practical Training (OPT)
A. On – Campus Employment
Can work on campus 20 hrs./week during study time.
Can work full time (i.e. 40 hrs./week) during holidays.
A. On – Campus Employment
a. Curriculum Practical Training (CPT) :
Provides opportunity to gain actual employment experience.
"An integral part of an established curriculum".
Defined as "alternate work/study, internship, cooperative education, or any other Type of required internship or practicum which is offered by sponsoring employers through cooperative agreements with the school.
To be eligible for CPT, student must have completed 9 months in lawful status and currently be in F‐1 status.
CPT can be full time (>20 hours week) or part time (20 hours or less per week).
B. Optional Practical Training (OPT):
Available to students who are lawfully enrolled on a full – time basis &have
Completed at least 1 full academic year.
Eligible student may request OPT in order to be employed in a position related to the
Major area of study.
12/36 months of OPT available after each degree level completion.
Documents Required for Student Visa
Education Certificates ( 10th, 12th, Graduation)
Passport Copy
IELTS or GRE, GMAT, SAT
Experience Certificate ( if Gap)
SOP
Resume
LOR
Bank Balance and Financial Documents
Sponsor documents
Universities & Colleges in USA
Harvard University
Columbia University
Arizona State University
University of California, Berkeley
Stanford University
Massachusetts Institute of Technology
University of Pennsylvania
Yale University
University of California, Los Angeles
Princeton University
University of Michigan
University of Texas at Austin
Cornell University
Johns Hopkins University
University of Illinois at Urbana–Champaign
University of Washington
Victoria University [VU]
Western Sydney University [UWS]
Australian Technical and Management College
University of Florida
University of Maryland, College Park
Michigan State University
University of Wisconsin-Madison
University of California, Davis
University of Minnesota
University of Central Florida
Duke University
University of Chicago
Northwestern University
Purdue University
University of North Carolina at Chapel Hill
University of Southern California
Brown University
Georgia Institute of Technology
Texas A&M University
Virginia Tech
University of California, Santa Barbara
California Institute of Technology
University of California, San Diego
University of Kentucky
Ohio State University
University of Illinois at Chicago
University of California, Irvine
San Diego State University
Carnegie Mellon University
University of Connecticut
University of California, Riverside
Rutgers University
New York University
University of Alabama
Indiana University Bloomington
Indiana University – Purdue University Indianapolis
California Polytechnic State University
University of Georgia