Study in Netherlands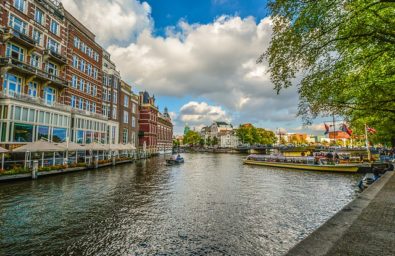 Netherland has the one of highest English Speaking Country in European Union. Netherland consist of twelve Provinces with a population of about 16 millions. Dutch is the official spoken language and Euro is their official currency.
Courses taught in Dutch & English
Part time job available
IELTS Waiver possible
European Union Visa
High Quality Education
Good Job Opportunity
Bachelor Degree cost around 5000 Euro to 8000 Euro Per year and Master Degree around 5000 AUD to 10000 Euro per year
During Study Students can work 20 hours per Week
Documents Required for Admission

Education Certificates ( 10th, 12th, Graduation)
Passport Copy
IELTS or PTE Score Card
Experience Certificate ( if Gap)
SOP
2 LOR
Resume
Skype ID
Documents Required for Student Visa
• Complete visa application form
• Valid Passport.
• Two color photographs (35-45 mm) of the applicant with white background
• The student needs to submit academic documents along with the visa application.
• Offer letter of the Institution duly signed and stamped by an authorized person of the Institution.
• Prearranged accommodation proof.
• 10500 Euro Living Expenditure to show
• Travel Medical Insurance.
• Non EU student need a authorisation for temporary stay ( MVV)
• University will process the application(MVV) by applying for it in Netherland on behalf of student.
• Visa will come in 2 to 6 week.
• On arriving in Netherland university will apply residence permit for student.
• Income tax return acknowledgment or in case of student his/ her sponsor's for the last two assessment years.
Universities & Colleges in Netherlands
University of Twente nschede
Radboud University, Nijmegen
Fontys University of Applied Sciences, Eindhoven
Maastricht School of Management, Maastricht
Wittenborg University of Applied Sciences, Wittenborg
CEG (University of Amsterdam)
CEG (Amsterdam University of Applied Sciences)
Study Group International Center, Amsterdam